GIS and Biodiversity - 7.5 ects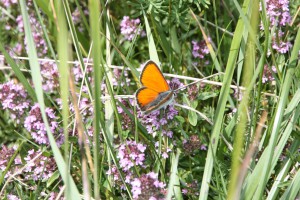 This Internet-based e-learning course deals with different aspects of biodiversity: the convention on biological diversity, the present situation of biodiversity and biodiversity and GIS. It contains six course modules:
•What is biodiversity? – Introduction to biodiversity.
•Genetic diversity – The genetic concept, sampling design and studies of genetic diversity.
•Species diversity – Factors of species diversity, regional and local species pools and indices of diversity, richness and evenness.
•Landscape diversity – Fragmentation, cultural landscape and indices of landscape structure.
•Global change and biodiversity – Ecosystem functioning, global biome distribution and species (wild and domestic) response to climate change.
•Student project – Exploring biodiversity in a country/region by using data that is available on Internet and the tools/programs included in the course.
detailed description
For more information, click here.