ADVANCE YOUR CAREER WITH AN MSC DEGREE IN GEOINFORMATION SCIENCE AND EARTH OBSERVATION FOR ENVIRONMENTAL MODELING AND NATURAL RESOURCE MANAGEMENT
iGEON is an online Master's programme, a collaboration between Lund University (Sweden) and ITC | University of Twente (the Netherlands).
The iGEON program in its current form is being phased out. Students who are already enrolled will be able to complete the program at their preferred study tempo but no new students will be enrolled. Therefore it is not possible to apply for this program.  A new setup will be introduced in the next year, details will follow. Keep an eye on this website! 
If you are interested in online education in applications of geographic information please have a look at: https://www.itc.nl/education/studyfinder/?itcstudyoptions=online 
Lund university offers an entire online MSc program in Geographical information Science, please see https://www.lunduniversity.lu.se/lubas/i-uoh-lu-NAGIV
Programme content
The programme evolves around the application of geo-information. Making use of specific expertise of both the University of Twente and Lund University, a wide variety of elective courses has been developed. This large number of electives allows you to develop your own profile within the broad field of environmental management, which includes many thematic areas, in particular forestry, agriculture and spatial ecology.
Location
You can study this Master's entirely through e-learning at a location of your choice. However, most courses are similar to on-campus courses that are offered at the University of Twente and Lund University, and you have also the possibility to attend one or several of these courses on campus.
An international experience
If you decide to spend a couple of months at the University of Twente (Faculty ITC), Enschede, the Netherlands, you get an international experience, interact with teachers and fellow students and experience the University of Twente campus life.
If you study 25% of the programme on campus, you will be awarded a double degree: one from Lund University and one from University of Twente | ITC.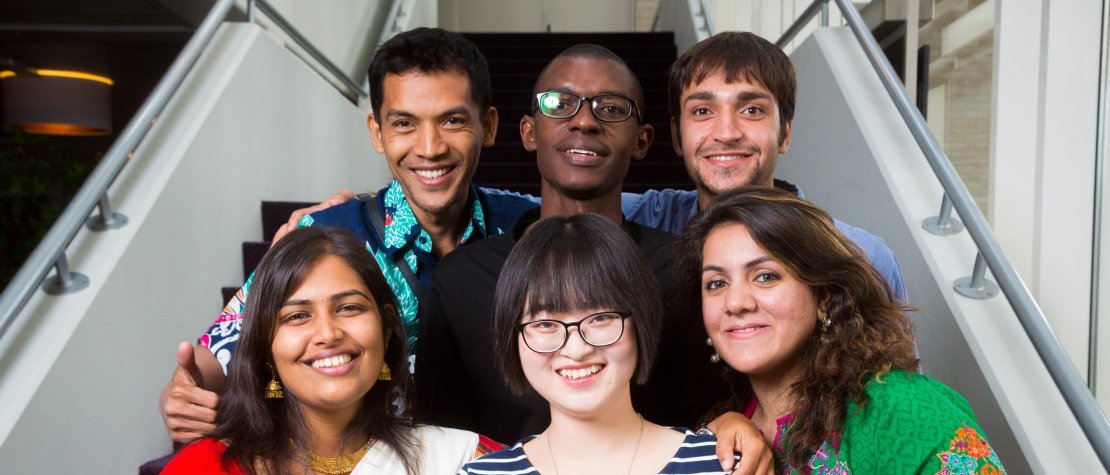 Study-pace
You have the possibility to choose your own study-pace (100%, 50% or 25%).
Study at 100% and graduate in two years
Study part-time at 50% (some 20 hours per week) and graduate in four years
Study part-time at 25% (approximately 10 hours per week) and graduate in eight years.