There are 10,026  students at the University of Twente. The University of Twente is announced the best Technical University in the Netherlands in 2018 and is among the 3 best universities in the Netherlands in the general ranking. It also consistently ranks highly in the Leiden Ranking for Dutch research universities and is among the world's top 200 universities according to the Times Higher Education Supplement. Survey results from I-graduate put the University of Twente in the global top ten for technology, IT support and internet access. The University has a 26% of international students which made it the second most international university in the Netherlands.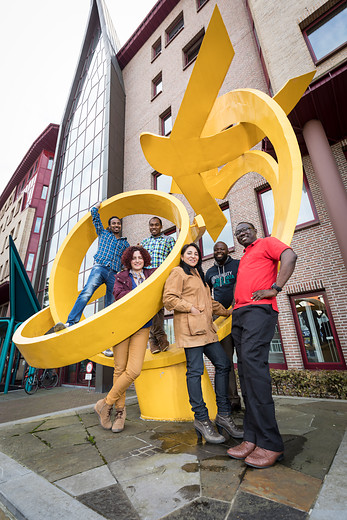 Faculty ITC of the University of Twente in the Netherlands is recognized worldwide for its achievements in teaching, research and capacity development in the field of geo-information science and earth observation. We educate our students to be professionals, capable of acquiring knowledge in geo-information science and earth observation and translating this into practical applications for solving real-world problems. More than 20,000 students from over 175 countries have followed ITC courses since 1950. After completing a study at ITC, students (now alumni) leave with a degree or diploma, but also with something more – a thriving network of international contacts.
The Department of Natural Resources is one of the six Departments in the Faculty. The Department's mission is the sustainable management and meeting of societal needs from the green cover (biosphere) by applying and developing geo-information, earth observation and spatio-temporal analytical tools. The Department is involved in research and capacity building projects all over the World.